How to Invest in Green Bonds with ETFs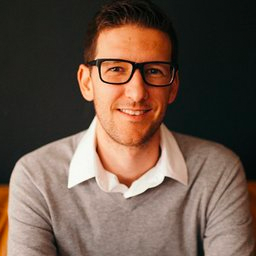 Written by
Justin Kuepper
Published on
Feb 09, 2022
Last updated
Feb 09, 2022
Most investors have some capital allocated to bonds and other fixed-income investments—especially if you're getting close to retirement age. But unfortunately, most retirement portfolios hold government bonds or corporate bonds issued by multinational corporations. Even worse, these corporations could include oil and gas or tobacco companies.
Let's take a look at how you can use green bonds ETFs to allocate the fixed-income part of your portfolio to directly support environmentally-friendly projects.
What Are Green Bond ETFs?
Green bonds finance environmentally-friendly projects, such as solar farms, habitat restoration, or energy-efficient buildings. But, unlike most
ESG bonds
, green bonds
directly
support these high-impact projects rather than simply funding companies with a high ESG score. And, recent greenwashing scandals demonstrate the problem with these ESG scores.
Green bonds are projected to continue to grow. Source: Climate Bonds Initiative
According to
Climate Bonds Market Intelligence
, governments and companies issued $517 billion worth of green bonds in 2021—breaking records for a tenth consecutive year! These bonds financed green energy projects (35%), green buildings (30%), green transportation (18%), water (6%), land (5%), waste (4%), and numerous other areas.
The problem for individual investors is that most climate bonds have huge minimum investments and not very much liquidity, making it impractical to build a diversified portfolio with less than millions of dollars. Fortunately, green bond ETFs provide instant access to a diversified portfolio with no minimum investments and unparalleled liquidity!
VanEck Vectors Green Bond ETF (GRNB)
The VanEck Vectors Green Bond ETF (GRNB) tracks the S&P Green Bond U.S. Dollar Select Index, which includes U.S. dollar-denominated certified green bonds that finance environmentally-friendly projects. As of 2022, the fund held a portfolio of 319 green bonds with a 0.2% expense ratio and a 2.05% 12-month yield paid out in monthly distributions.
iShares Global Green Bond ETF (BGRN)
The iShares Global Green Bond ETF (BGRN) tracks the MSCI USD Green Bond Select Index (as of March 1, 2022). Like the GRNB ETF, the index focuses on investment-grade green bonds that fund environmental projects while mitigating currency risk. As of 2022, it has 759 holdings with a 0.2% expense ratio and a 0.81% 12-month yield paid annually.
Alternatives to Green Bond ETFs
Regulation CF (Crowdfunding) opened the door to numerous fixed-income alternatives for accredited and non-accredited investors. In general, non-accredited investors can invest between $4,000 and $20,000, depending on their annual income and net worth, meaning green bond ETFs may still be necessary for a meaningful part of your retirement portfolio.
Some green bond-like crowdfunding initiatives include:
Renewables lets you earn up to 6% APY, lending $100 or more toward clean energy projects in Africa and Asia. 
Energea enables you to invest in renewable energy projects and collect dividends as they sell energy with up to 11% IRR.
Find out more about these crowdfunding projects and many others by visiting
VirtueScout Crowdfunding
. In addition to these opportunities, you can find checking accounts, savings accounts, credit cards, and other investments that can help you make a bigger impact with your money. And
join our newsletter
for weekly investment ideas and tips.
The Bottom Line
Green bond ETFs make it easy for anyone to invest in environmentally-friendly projects and generate an income. The VanEck Vectors Green Bond ETF (GRNB) offers the highest yield, pays a monthly distribution, and uses a well-regarded green bond certification to build its portfolio, making it our top choice. But, there are many alternatives to consider, too.