ESG Banking: How to Find Banks with ESG Principles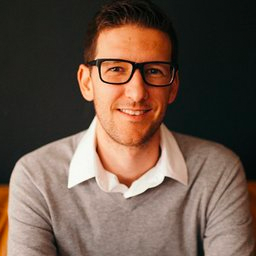 Written by
Justin Kuepper
Published on
Jan 18, 2022
Last updated
Jan 30, 2022
ESG principles have become a mainstay of the investment community, with ESG funds drawing in more than $120 billion last year. But, while investments typically represent most of our net worth, they are just one part of our personal financial life. Many funds also flow through savings accounts, checking accounts, and credit cards.
ESG banking has picked up steam over the past few years with the rise of climate-focused neobanks and credit unions. While traditional banks use consumer deposits to fund mortgages or make corporate loans, ESG banks lend to renewable energy projects, minority-owned businesses, or other worthwhile causes to maximize ESG impact.
Let's take a closer look at ESG banks and how you can use them to align your money with your values.
What Are ESG Banks?
ESG banks route customer deposits toward worthwhile causes, such as loans to solar farms or to help disadvantaged small businesses. In addition to the "environmental" and "social" component, many of these institutions structure themselves as
B Corp banks
, meaning that they adhere to high "governance" standards.
For example,
Ando
is an online-only B Corp bank that invests customer deposits solely in green projects, such as renewable energy or sustainable agriculture. In addition,
other ESG banks
, such as Spring Bank in NYC, support nearby low-income communities. Some credit unions would also fall under an ESG bank categorization.
Many ESG banks offer compelling interest rates and higher FDIC insurance levels than regular banks. For instance,
Atmos
provides a 0.8% APY and up to 5% cash bank on some purchases. If you're looking for a CD alternative, some companies blend the line between banking and investing with
short-term notes
that support ESG-related causes.
Some ESG banks may also offer unique benefits, such as
Aspiration's
debit card that offsets gas purchases with carbon credits or Ando's unique impact dashboard showing your real-time impact. These capabilities might help you reach your ESG goals and add a new dimension of transparency for your savings and checking.
Why Use ESG Banks?
Most people have most of their net worth in their house and their retirement portfolio. If that's the case, it might seem like ESG investments are enough of an impact. But, unfortunately, most ESG investments are "exclusionary," meaning they avoid holding bad companies (e.g., fossil fuel companies) but don't necessarily hold good ones.
There are many "inclusionary"
ESG investments
(especially alternative assets), but they may lack the performance and liquidity of their traditional counterparts. For example,
Small Change
lets you invest in real estate supporting sustainability and local communities, but the investments aren't very liquid and may involve higher risks.
ESG banks make it easy to have a direct impact with your daily finances. Depending on the bank, every dollar in your account may impact ESG-related causes. Even better, taking money out of the largest banks takes money away from fossil fuel companies, payday lenders, and other businesses that go against ESG principles.
Some
credit cards
also make it easy to align your spending with ESG goals. For example, Aspiration Zero plants a tree with each credit card purchase, while Charity Charge donates 1% of each purchase to a charity of your choice. Other
ethical credit cards
balance rewards points and cashback with ESG-related goals.
Where to Find ESG Banks
ESG banking is still a relatively new phenomenon, making it hard to find opportunities. While traditional banks receive plenty of promotion thanks to affiliate marketing and other relationships, most ESG banks rely on word-of-mouth and referrals. So, we built
VirtueScout
as a way to find a complete and up-to-date list of ESG-friendly banks and investments.
You can also use these resources:
The Community Reinvestment Act (CRA) rates banks based on their reinvestment in local communities. You can find the CRA rating for your bank here: https://www.ffiec.gov.
Community Development Financial Institutions (CDFIs) use deposits to provide low- and moderate-income communities with credit. You can find a list of CDFIs here: https://ofn.org/cdfi-locator.
B Corp's are businesses that meet a high standard of verified performance, accountability, and transparency. You can search B Corps here: https://www.bcorporation.net/en-us/find-a-b-corp/.
The Bottom Line
ESG banks can help you meet environmental, social, or governance goals in your daily financial life. Unlike ESG investments, your money directly impacts ESG goals through lending and donations. You can search through ESG-friendly banks, credit cards, savings, and investments on our website and sign up for our newsletter to learn more.